Relax with the innovative Robotic lawnmower. It automatically cuts the lawn giving you a perfect finish every day of the week.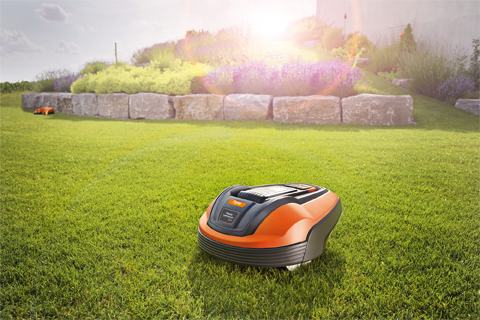 Covers All Garden Shapes
It works by mowing in a random pattern, whatever the garden shape so that all parts are covered.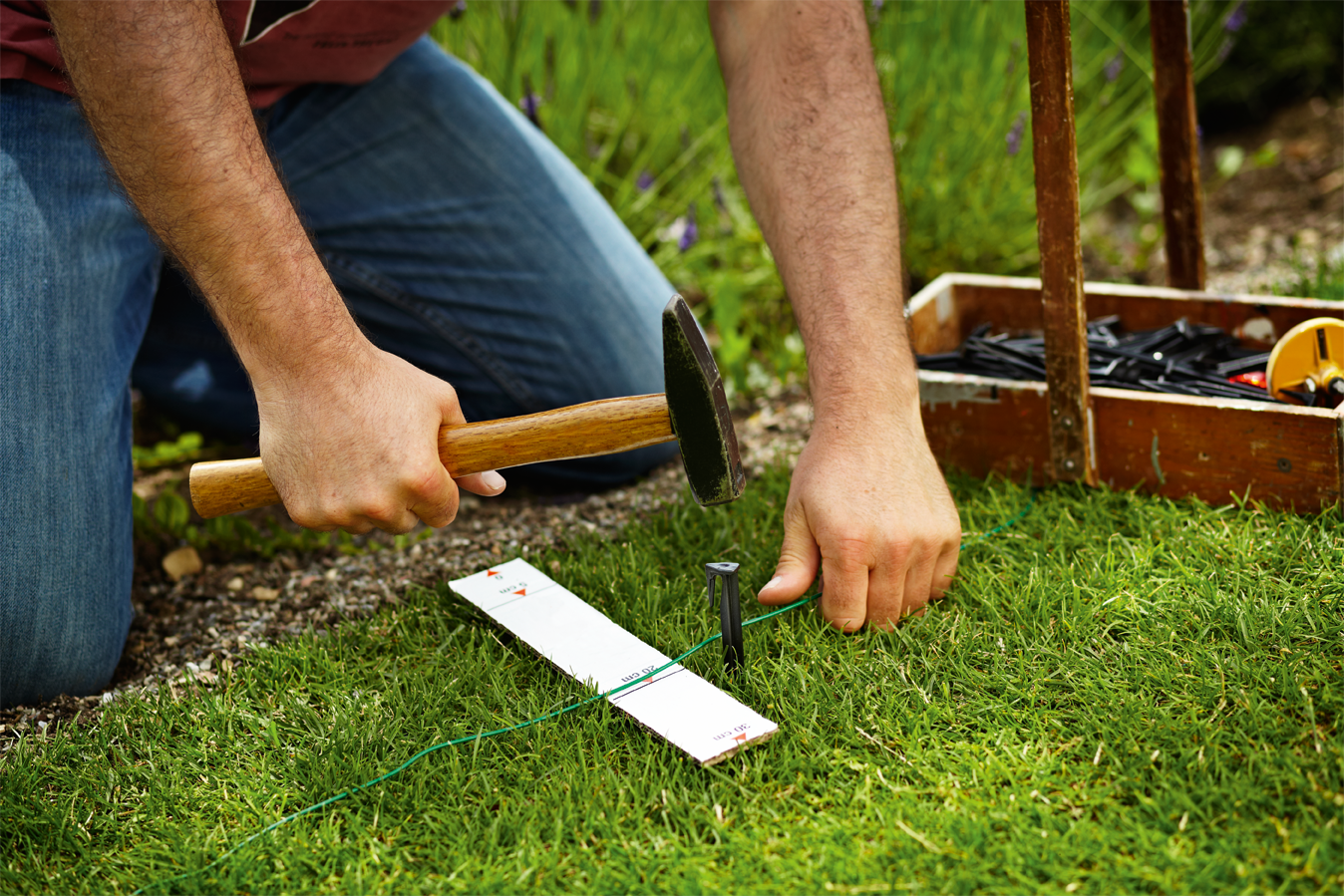 Easy Installation
Designed for easy self installation - a boundary wire defines the area for every garden type.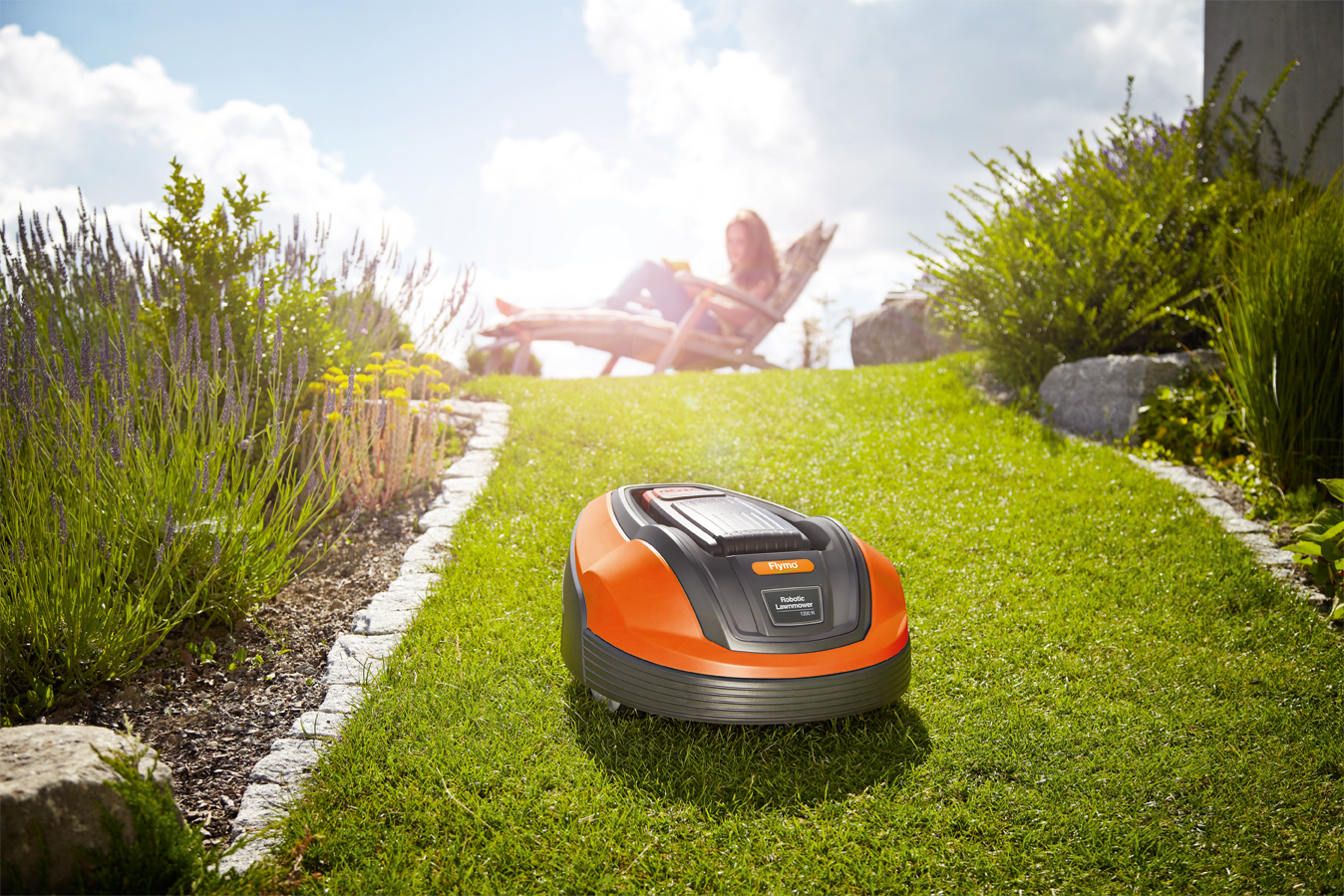 No disposal of grass clippings
Daily mowing and mulching without the need to dispose of the grass clippings.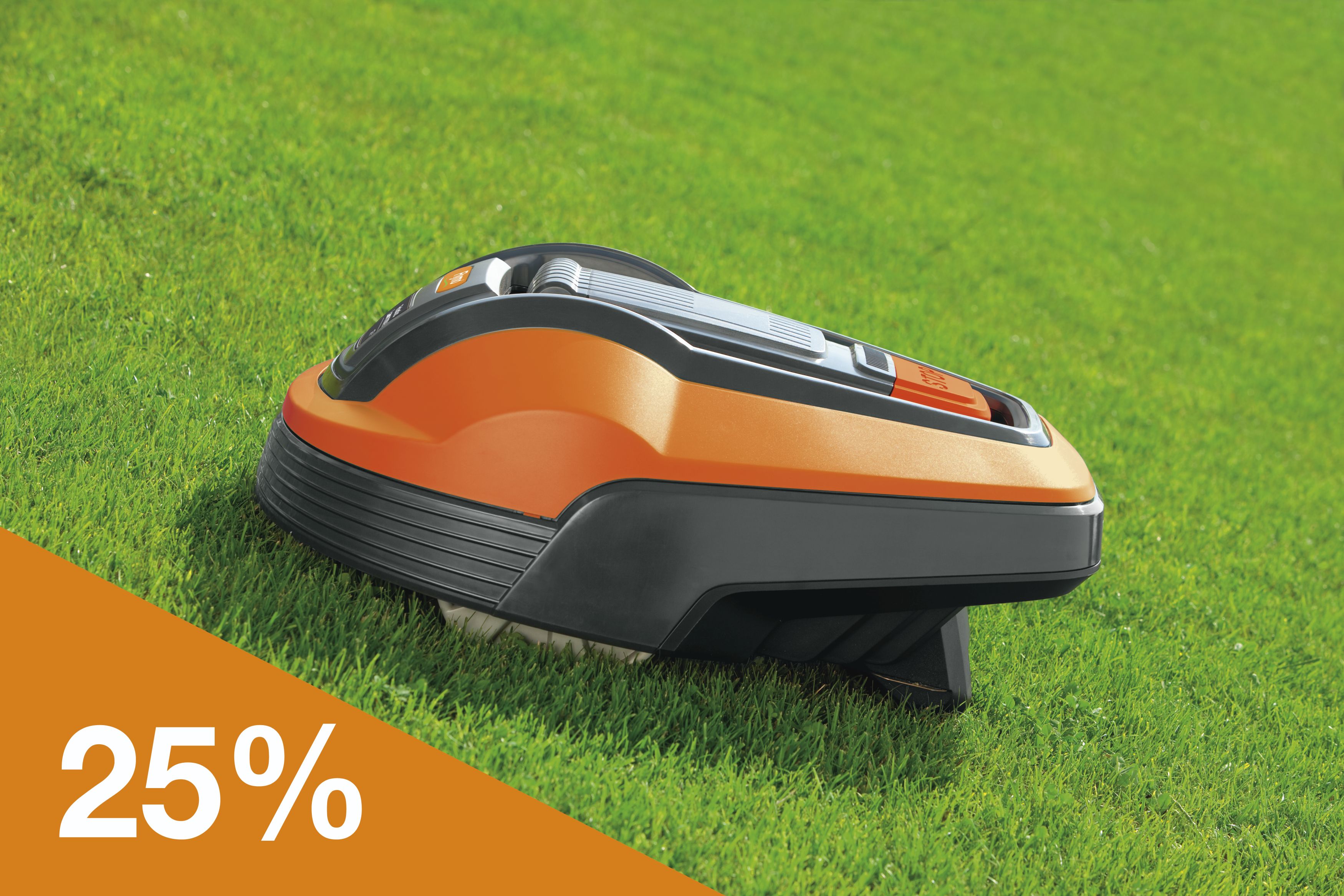 Ideal For Slopes
Ideal for lawns with slopes. The Flymo robotic lawn mower can cut slopes with a gradient up to 25%.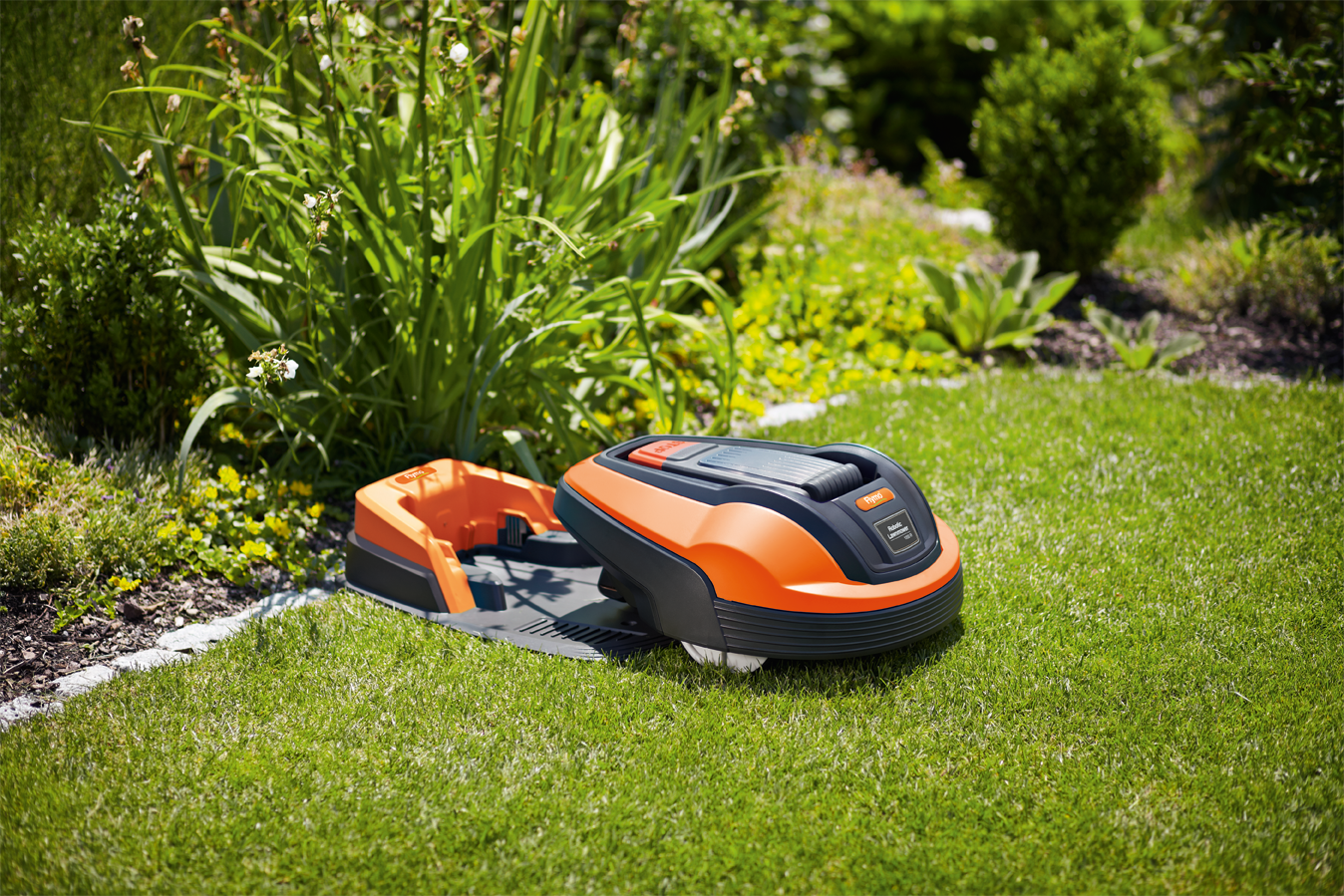 Automatic Charging
Mows the lawn independently and charges automatically in the charging station.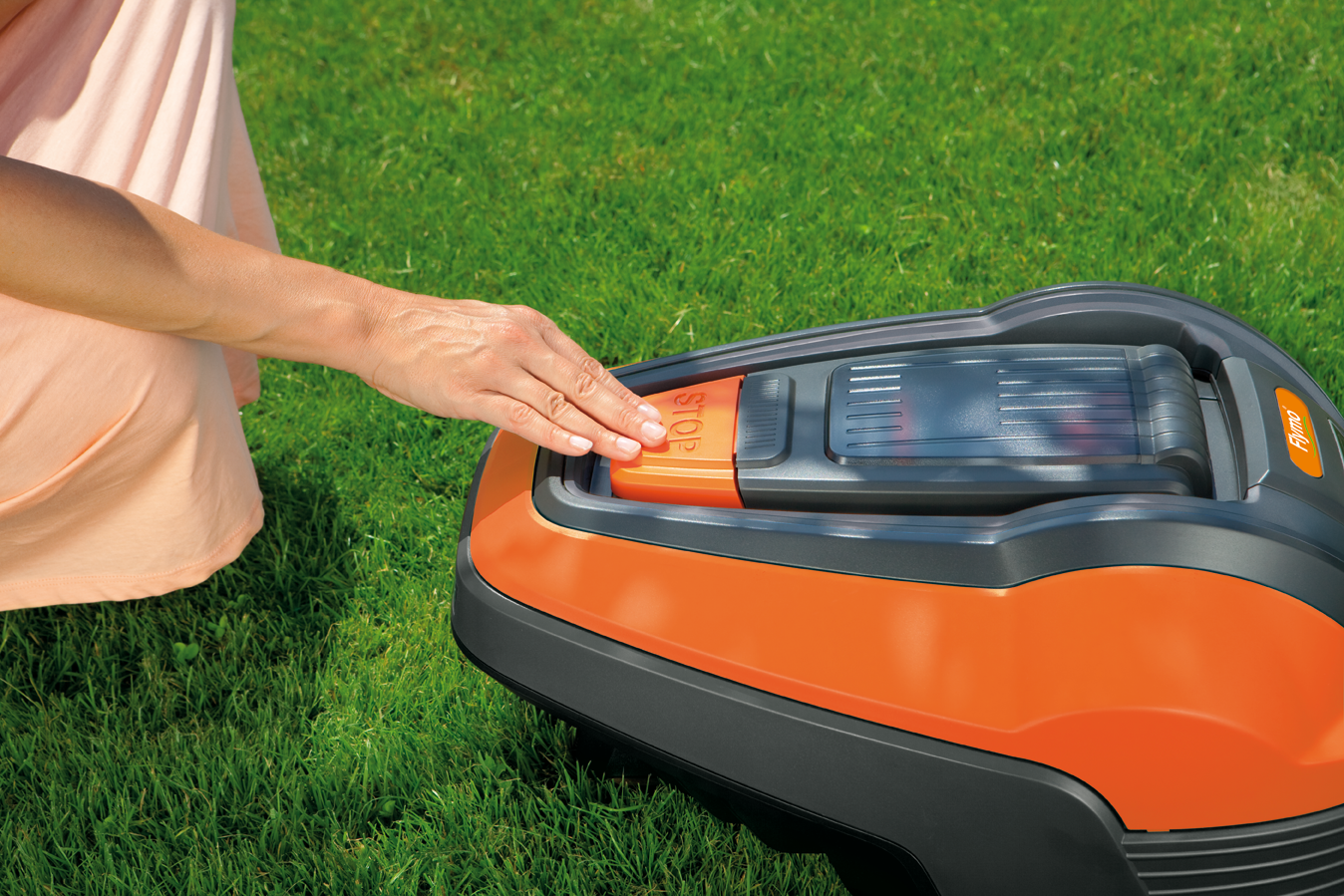 Safety
Safety - highly sensitive sensor and stop button.
The innovative Flymo Robotic Lawnmower 1200R does your mowing for you: it mows the lawn on its own, while you enjoy your free time to do other things. Thanks to its irregular pattern, the 1200R mows a lawn area up to a maximum of 400 m² – effectively, reliably and without wheel ruts. Always resulting in a perfectly cared-for lawn. When required, the robotic mower recharges itself at the charging station. Its easy-to-place boundary wire shows the 1200R where to mow. It repeatedly cuts the grass tips with swing back razor-sharp blades; grass clippings disappear back into the soil acting as a natural fertiliser (mulch principle). The cutting height of 2 to 5 cm can be easily set with a rotary knob which is located away from the blades. With a weight of 8kg, the robust robotic mower tackles inclines up to 25 %.
Programming is incredibly simple and quick. Different mowing times or days can be set on the large selection panel with display. Following the menu is easy and intuitive. After programming, the 1200R starts on its own at the set times, even when it rains. The powerful and no maintenance easy-care lithium-ion 18 V /1.6 Ah battery ensures reliable and energy-saving operation. The 1200R also works very quietly and without emissions. Highly sensitive collision sensors and the boundary wire help the 1200R to avoid obstacles in the garden. Lift and tilt sensors, and a large space between the housing and blades, guarantee additional safety for people and animals. For example, when the mower is lifted, the blades immediately stop and thereby prevent injuries.
The robotic mower can also be stopped at any time with the large, easy-to-access stop button. 1200R is flexible and therefore well suited for nearly any garden type, as well as for example secondary areas. The robotic mower is supplied with a charging station, a power cable, boundary wire, pegs, couplers and connectors.
Battery Capacity (Ah)
1.6
Cutting Heights (cm)
2.0-5.0
Information Panel
LCD display with settings menu
Sound power level, guaranteed (LWA) dB(A)
58
Software Update Possibility
Yes